When to Call in a Professional Restoration Company ...
5/1/2020 (Permalink)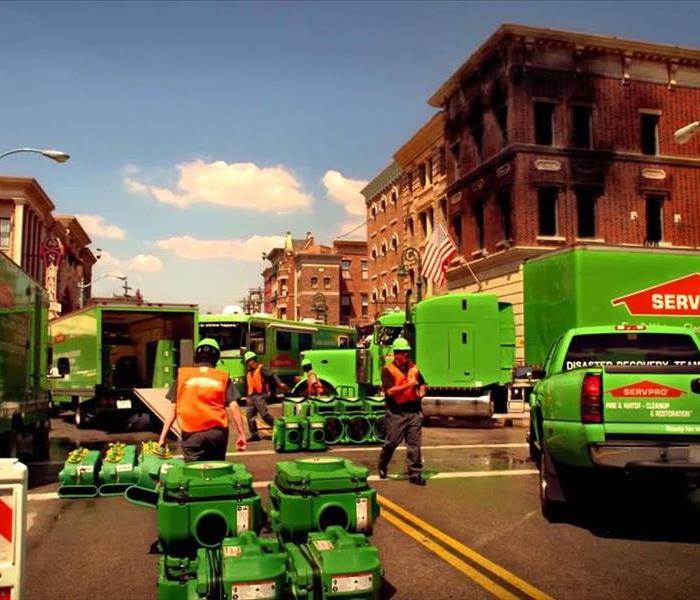 Not every project should be a 'Do It Yourself' one. It is important to know when to rely on the experts and trust their wisdom.
Most property damages occur suddenly and unexpectedly. Since our SOCAL homes and businesses usually are our biggest investments, is it wise to make all repairs a DIY project or utilize a handyman or property janitorial team? If faced with issues due to any of the following, seriously consider calling someone who is IICRC Certified and specializes in the restoration field, is state licensed, insured and bonded for your protection.
When Water Damage Occurs
Flooding and water leaks can cause damage to materials affected and if not addressed within the first seventy-two hours bacteria will continue to multiply and fungus or mold growth may begin to make itself visible. Your first thought may be to call a plumber but in addition to stopping the leak, think of all the wet materials including the structure that could be affected behind the walls and areas not seen like under tile or wood flooring or behind cabinets. Fully restoring materials and contents that are wet may depend on how much time has elapsed. Flooring and other structural materials could end up compromised, turning a small issue into a serious one over time. The quicker you contact professional restoration experts, the better the outcome.
After a FIRE
If your property or a neighbor sustains damages from a fire you may be at a loss for where to begin. You may be inundated by people at your door offering conflicting information. Contacting your insurance agent and hiring a company you trust can help ease the recovery process immensely. As various materials burn, smoke and soot particles spread throughout the structure, covering everything, leaving a terrible odor behind some of which could be toxic. As time passes, the charred smell and lingering carcinogens can pose potential health effects to the respiratory system that could lead to breathing issues. Water or chemicals used to fight the fire can often leave behind additional damages if not addressed immediately so, time is of the essence.
Mold Might Be Present
Ongoing leaks can start small especially if it is in an inconspicuous area so not until a musty smell is noticed or moldy spots become visible will you know an issue has developed. Mold can flourish when it has water, food, (drywall paper or wood), and warm temperatures. Repairing the actual water leak is a place to start. Equally important is the removal of moldy materials and proper disposal. Some of the worst mold situations are discovered behind the tile, drywall, and inside the wall cavities where the wood stud framing of the structure is affected. If you suspect you may have mold, rely on a professionally trained company to test and remediate the mold for your protection.
Biohazard
Proper disposal of pathogen-infected materials, thorough proper cleanings, and sanitizing is the best plan of action for you and everyone's safety. After any sort of trauma, crime scene, severe hoarding, or even coronavirus contamination, you will want to reach out to a reputable professional who will correctly address the situation.
Weather Damage Occurs
The long heatwaves of our SOCAL summers can speed up the deterioration of exterior materials like shingles and wood. Then, when strong winds, hail, or heavy rains come along, roof and siding damages can occur. Nearby trees can also be destructive so it is important to maintain your property grounds with a disaster preventative mindset. Proactively make repairs before rain can make entry into your dwelling, but if it does, you can count on our team to assist.
SERVPRO of West Covina is here to help twenty-four-seven and have many years of experience of working with Southern California's homeowners, business owners and have multiple property managers as clients. We are proud to have the highest reputation and will take good care of you during your time of need.